Positioning Babies In Critical Care
Commonalities exist in providing developmentally-appropriate support to babies in the NICU, CVICU, and PICU, particularly in managing:
Posture
Position
Pain
Sleep
One intervention common across these areas is head of the bed (HOB) elevation.
Elevation aids digestion and secretion management, and reduces ventilator-associated pneumonia; a serious complication regardless of age. Elevation can also be important in post-surgical recovery.
The challenge presented with HOB elevation is the tendency for the infant to slip down the mattress.
Preventing Infants From Slipping Down The Mattress
Weighted Boundary
The infant will often roll, twist, or slide down the incline. Positioning techniques can reduce this migration through the use of physical support (such as a weighted boundary) combined with a comforting, developmentally-appropriate posture.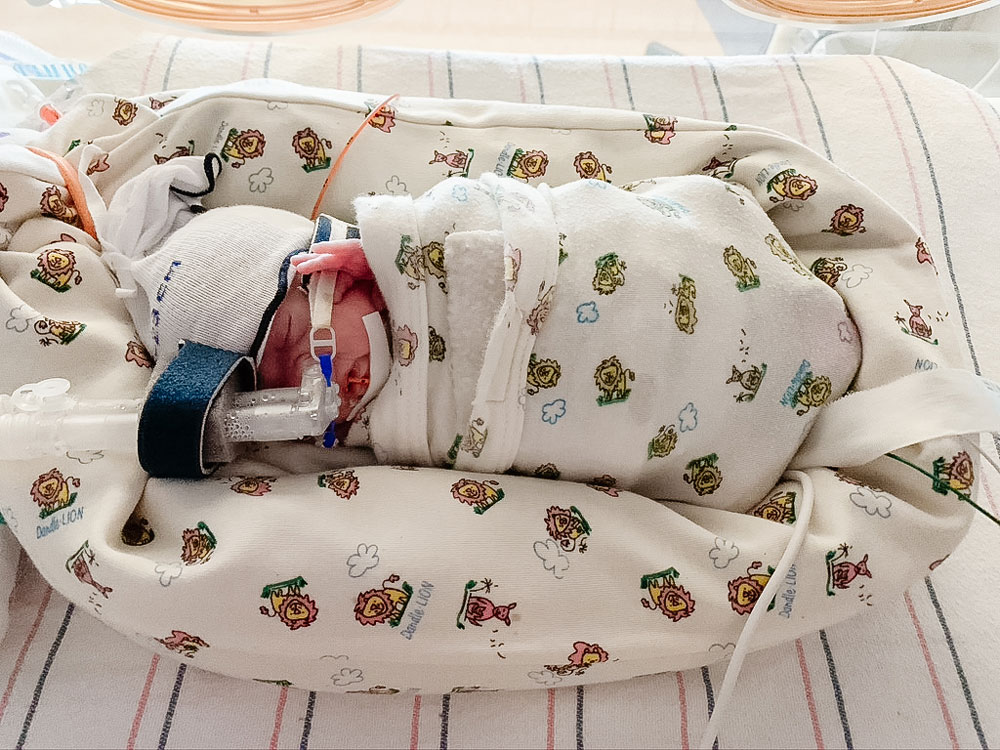 A weighted boundary also supports sleep, calmness, energy conservation for healing, and feelings of security, while reducing pain. There are several ways to support an infant that promote postural symmetry, head rounding, natural body contours, and self-calming. Positional support also provides a tactile cue that nursing cares are complete and it is time to rest.
A large flexible weighted boundary that contours to the child's body provides:
Reduced migration on the bed surface
Postural support
Full visibility of the baby
Swaddling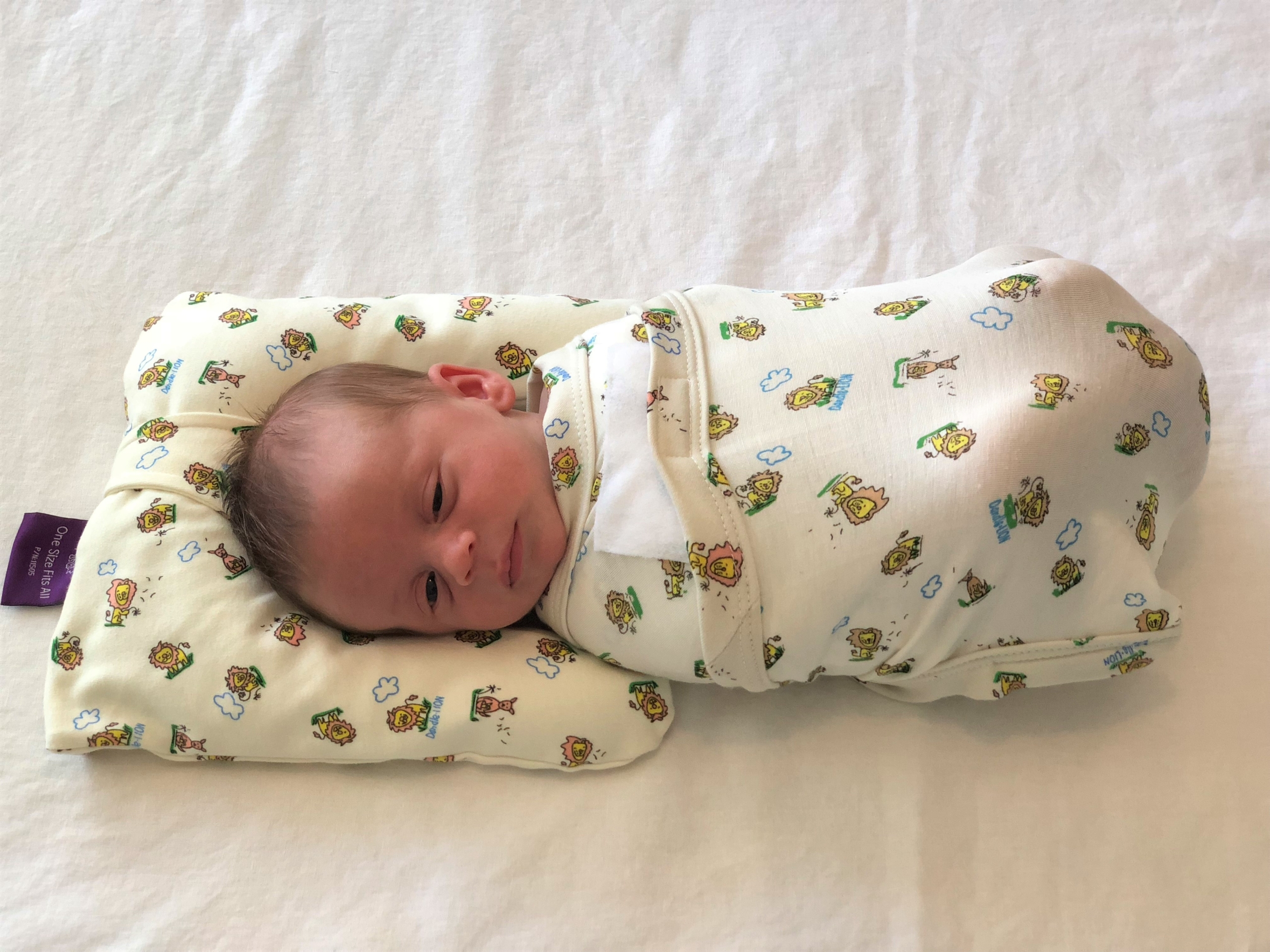 In situations where full visibility is not necessary a dynamic, stretchy swaddle wrap can be added to provide 360 degrees of comfort through proprioceptive feedback and warmth.
Supportive Accessories
A smaller weighted boundary can be used to stabilize an extremity in extension to allow for proper intravenous catheter function. When asymmetry is present, these smaller boundaries can support the head in midline or head-turning.
Prone Positioner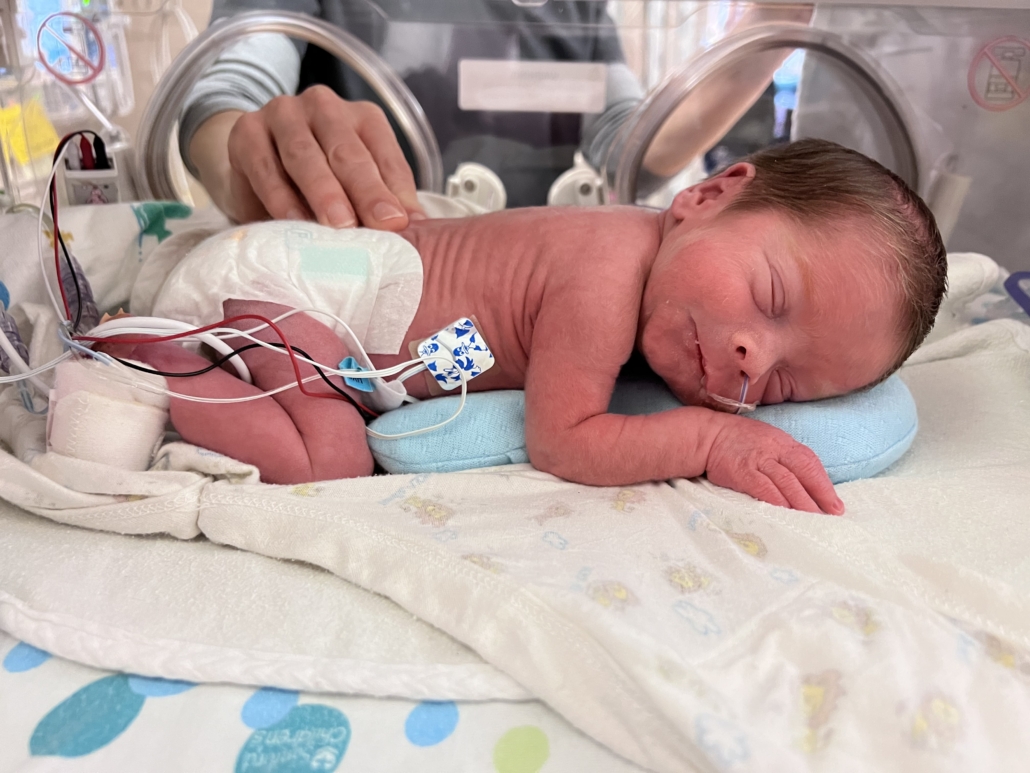 In some situations, an infant may need to be placed on their abdomen.
In these cases, a prone support device can ease the alignment of the ventilator tubing and the airway and allow the infant to assume the fetal position with arms and legs tucked close to the body, a typical position of comfort for infants. A prone support device is especially beneficial when caring for an ex-premature infant who still hasn't reached term gestation.
For the very young infant in the CVICU or PICU, a consistent signal that the cares and all the "owies" are finished for the time being impacts trust building with caregivers and overall cooperation with unpleasant but necessary activities. Multiple strategies exist to support infants in CVICU or PICU.
---
A note from the team at Dandle•LION:
Dandle•LION Medical offers products that can provide a weighted boundary, dynamic swaddling, and prone positioning. Learn more about the following products:
---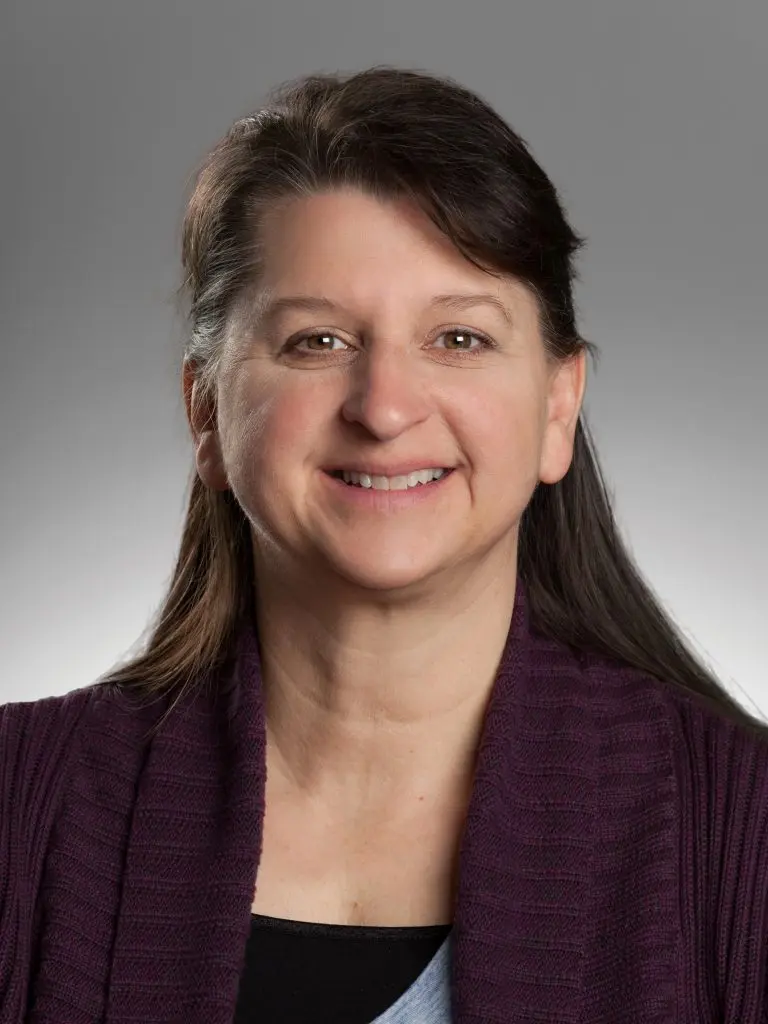 by Elizabeth Jeanson, PT, DPT, CNT, DCS, NTMTC
Elizabeth is a Clinical Consultant for Dandle•LION Medical and the Developmental Specialist and Neonatal Therapist in Neonatal Intensive Care at Sandford Children's Hospital/USD Medical Center in Sioux Falls, South Dakota. Read more about Elizabeth in her Dandy Clinician Spotlight.
https://dandlelionmedical.com/wp-content/uploads/2023/02/03_03_23-BLOG-FEATURED-IMAGE-Positioning-Babies-In-Critical-Care-1.png
1005
1920
dandyweb
https://dandlelionmedical.com/wp-content/uploads/2022/08/DandleLION-Logo-Color-800x278-1.png
dandyweb
2023-02-27 17:15:36
2023-03-03 15:01:07
Positioning Babies In Critical Care